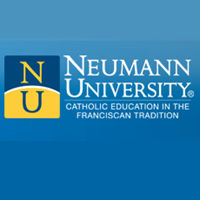 Neumann University
SEA-PHAGES Faculty
Primary Faculty Contact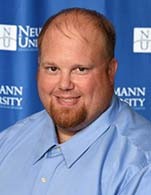 mastropm@neumann.edu
610-358-4240
Assistant Professor of Biology
Math and Sciecne
Legal Contact
Dr. Lawrence DiPaolo, Jr., Ph.D.
Vice President for Academic Affairs
DIPAOLOL@neumann.edu
Office phone: 610-558-5507

Academic Terms
Fall Semester 2019
Start: Aug 26, 2019, End: Dec 06, 2019
Sections in this Term
BIO226A and B Phage Discovery
Primary Instructor: Matthew Mastropaolo
Additional Instructor: Patricia Fallest-Strobl
Type: In situ (phage discovery/microbiology)
Hosts used: Microbacterium foliorum
Number of students: 5
Sophomores: 3
Seniors: 2
Meetings per week: 2
Hours per week: 6.0
This course is a hybrid 3 hour lecture (2 hours in class 1 hour out of class) and a 3 hour lab. Students will also be required to come on non-class days to view plates.
Spring 2019
Start: Jan 09, 2019, End: Apr 26, 2019
Bioinformatics section
Sections in this Term
BIO226 Bioinformatics
Primary Instructor: Matthew Mastropaolo
Additional Instructor: Lauren Salvitti
Type: In silico (phage genomics/bioinformatics)
Hosts used: No host information yet.
Number of students: 10
Sophomores: 1
Juniors: 4
Seniors: 5
Meetings per week: 1
Hours per week: 1.5
This class is a hybrid class. The other 1.5 hours of class are online/alternative meetings.
Fall Semester 2018
Start: Aug 29, 2018, End: Dec 14, 2018
Sections in this Term
BIO226A/B Phage Discovery
Primary Instructor: Matthew Mastropaolo
Additional Instructor: Patricia Fallest-Strobl
Type: In situ (phage discovery/microbiology)
Hosts used: Microbacterium foliorum
Number of students: 5
Sophomores: 2
Juniors: 1
Seniors: 2
Meetings per week: 2
Hours per week: 6.0
BIO480IS: Phage Research
Primary Instructor: Matthew Mastropaolo
Type: In situ (phage discovery/microbiology)
Hosts used: Microbacterium foliorum
Number of students: 2
Seniors: 2
Meetings per week: 1
Hours per week: 4.0
Institution Addresses
Current Mailing Address
Dr. Matt Mastropaolo
Neumann University
One NEUMANN Drive
Bachmann 349
ASTON, PA 19014
United States
Current Shipping Address
Dr. Matt Mastropaolo
Neumann University
One NEUMANN Drive
Bachmann 349
ASTON, PA 19014
United States