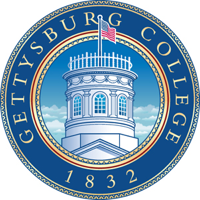 Gettysburg College
Four letter SEA-PHAGES code: GTTY
Location: Gettysburg, PA USA
Website: http://www.gettysburg.edu/
Joined SEA-PHAGES: Cohort 4 (started in 2011)
Buddy school: Bucknell University
Term type: None
Total SEA-PHAGES sections taught: 2
Total SEA-PHAGES students: 31
Gettysburg College joined the SEA in 2011 as an Associate member of Cohort IV.
SEA-PHAGES Faculty
Primary Faculty Contact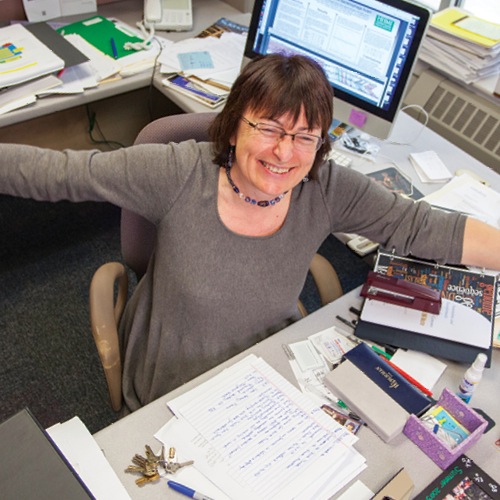 delesall@gettysburg.edu
717-337-6153
Biology
Other Faculty Members
No other faculty yet
Legal Contact
No legal contact entered yet.
Academic Terms
Spring 2015
Start: Jan 19, 2015, End: May 01, 2015
Sections in this Term
Bio 114
Primary Instructor: Greg Krukonis
Additional Instructor: Veronique Delesalle
Type: In silico (phage genomics/bioinformatics)
Hosts used: No host information yet.
Number of students: 15
Freshmen: 15
Meetings per week: 2
Hours per week: 4.0
Fall 2014
Start: Sep 01, 2014, End: Dec 12, 2014
Bio 113 - Introduction to Phage Biology Lecture and lab to 16 students
Sections in this Term
Bio 113
Primary Instructor: Greg Krukonis
Additional Instructor: Veronique Delesalle
Type: In situ (phage discovery/microbiology)
Hosts used: Mycobacterium smegmatis
Number of students: 16
Freshmen: 16
Meetings per week: 3
Hours per week: 8.0
Institution Addresses
Current Mailing Address
Diann Cooper
Gettysburg College
300 N Washington
Gettysburg, PA 17325
USA
Current Shipping Address
Diann Cooper
Gettysburg College
300 N Washington
Gettysburg, PA 17325
USA