The 2014 American Society of Microbiology General Meeting has just concluded, and the Science Education Alliance's Phage Hunters Advancing Genomics and Evolutionary Science (SEA-PHAGES) program was one of two featured in the President's Forum (along with Yale and Jo Handlesman's Small World Inititative).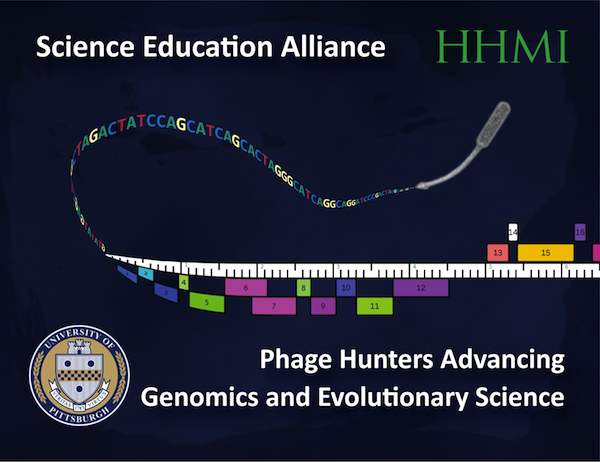 The SEA-PHAGES program began in 2008 as a collaboration between HHMI, the University of Pittsburgh, and 12 colleges and universities who would implement the two-semester class. As of today, there are 73 schools actively offering the course to over 2000 undergraduate students, and more than 6800 students have participated since 2008.
Though there is a robust website to handle all of the scientific data generated by this program (phagesdb.org), there hasn't been a public-facing program website before. The SEA-PHAGES Wiki site served as a place to collaborate and interact for participants only, and HHMI's website had a section related to the SEA-PHAGES program, but a single new site is required to serve the needs of the growing number of faculty and students involved in the program, as well as the administrators at Pitt and HHMI who run the program.
Thus, I'm working on a new website, seaphages.org, which we hope to have ready to launch for the academic year 2014-15. I'll be using Django as I did with PhagesDB, but hopefully will incorporate a number of reusable apps that will buff up the site's capabilities. Fingers crossed...