Phage Discovery Workshop 9B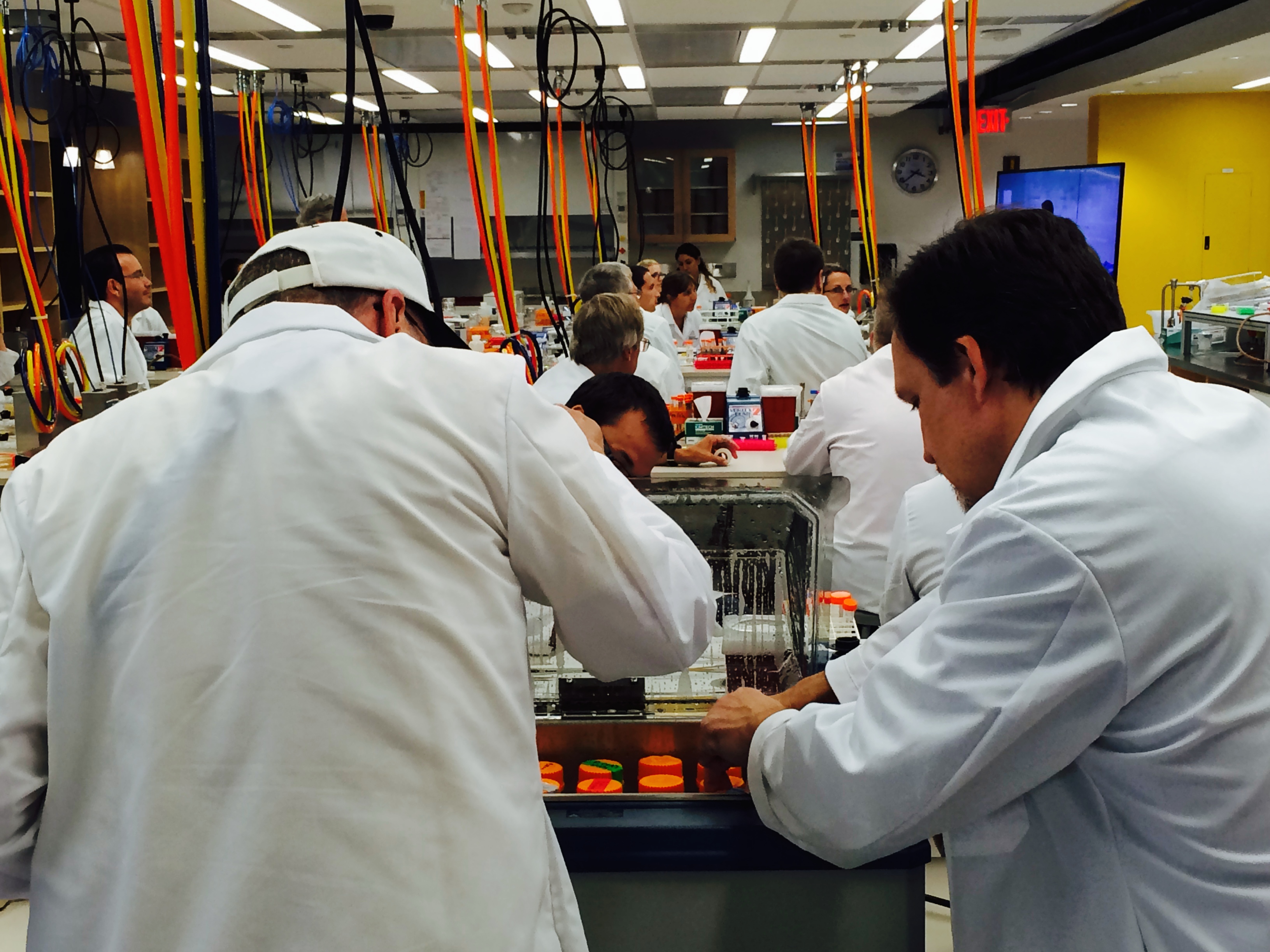 The goal of the workshop is to familiarize the new cohort 9 schools with the concepts and associated techniques of bacteriophage isolation and characterization. Another important component is to share experiences in pedagogy and reagent/supply acquisition and preparation that will help with the implementation of the course at each institution.

One of the benefits of being part of the SEA-PHAGES community is the support available from each cohort and the large number of other SEA-PHAGES institutions. This benefit also extends to the students with the knowledge that they are part of a larger scientific community and that their research efforts are valued.
Meeting type: Workshop
Workshop type: Microbiology (in situ)
Facility: UMBC/HHMI Science Learning Collaboratory