Abstract Summary
Below is a summary of the abstract you submitted. Presenting author(s) is shown in bold.
If any changes need to be made, you can modify the abstract or change the authors.
You can also download a .docx version of this abstract.
If there are any problems, please email Dan at dar78@pitt.edu and he'll take care of them!
This abstract was last modified on April 21, 2015 at 8:38 p.m..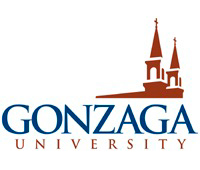 Gonzaga University
Corresponding Faculty Member: Marianne Poxleitner, poxleitner@gonzaga.edu
This abstract WILL be considered for a talk.
Investigating Cluster O promoters at Gonzaga University
Blake E Henley, Anthony L Bernicchi, Michael J Fangman, Alex Murphy, Luke R Wilde, Elizabeth V Young, Kirk Anders, Marianne Poxleitner
In mycobacteriophage genomes, promoters can sometimes be predicted if they have similar sequences to mycobacterial SigA promoters, which conform to predicted consensus sequences. In the five cluster O phages, Corndog, FireCracker, YungJamal, Catdawg, and Dylan, 8 or 9 putative promoters were identified using bioinformatics (Cresawn et. al, 2015). However, since the promoters were identified in silico, biological confirmation is necessary. Upper division students at Gonzaga University amplified promoter sequences and directionally cloned them into a binary vector. Promoter activity was characterized by the cloned DNA's ability to drive expression of the red fluorescent protein mCherry following transformation into E. coli and M. smegmatis. Although promoters PL1, PL2, PL3,and PL6 from various phages were successfully cloned, only PL4, PL5, and PR2 resulted in red E. coli and M. smegmatis colonies. This supports their role as mycobacteria strong phage promoters in vegetatively growing cells.