Abstract Summary
Below is a summary of the abstract you submitted. Presenting author(s) is shown in bold.
If any changes need to be made, you can modify the abstract or change the authors.
You can also download a .docx version of this abstract.
If there are any problems, please email Dan at dar78@pitt.edu and he'll take care of them!
This abstract was last modified on April 24, 2015 at 1:42 p.m..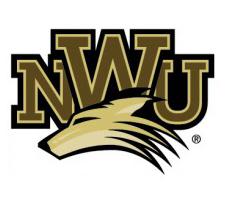 Nebraska Wesleyan University
Corresponding Faculty Member: Jerry Bricker, jbricker@nebrwesleyan.edu
This abstract WILL be considered for a talk.
Mycobacteriophages "Dreamcatcher" and "Legolas", two Siphoviridae collected in Lincoln, Nebraska.
Pamela Fawns, Taylor K Osborne, Anna Daly, Gunnar Garner, Mitchell Heavican, Leigh Heese, Taylor James, Morgan Mickey, Joseph O'Connor, Gwennan Plouzek, Justine Blumenstock, Anna Donley, Matthew Harrison, Alexander Kuszak, Connor Springman, Riley Taylor, Taylor Zitek, Jerald S Bricker, Angela L McKinney
The SEA-PHAGES program grants undergraduates the opportunity to isolate a novel mycobacterial phage from the environment and sequence its DNA. Phages DreamCatcher and Legalos were isolated on Nebraska Wesleyan University in Lincoln, Nebraska. The placement of phage "DreamCatcher" and "Legolas" as a member of the Siphoviridae is supported by plaque morphology and electron microscopy. The genome size of DreamCatcher is 97 putative genes comprised of 52,821 base pairs. Whereas, the genome size Legolas is 104 putative genes comprised of 68,555 base pairs. DreamCatcher has been analyzed as cluster A1, and Legolas as cluster B1.