Abstract Summary
Below is a summary of the abstract you submitted. Presenting author(s) is shown in bold.
If any changes need to be made, you can modify the abstract or change the authors.
You can also download a .docx version of this abstract.
If there are any problems, please email Dan at dar78@pitt.edu and he'll take care of them!
This abstract was last modified on March 17, 2021 at 2:26 a.m..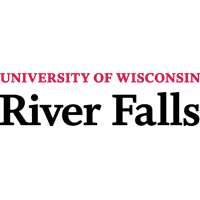 University of Wisconsin-River Falls
Corresponding Faculty Member: Karen Klyczek, karen.k.klyczek@uwrf.edu
This abstract will NOT be considered for a talk.
Introducing Footloose, a new singleton phage with an intriguing origin story
Anja L Busse, Casey D Wheeler, Jackson Brink, Hunter J Crowley, Caden J Hall, Peter Hetherington, Trey M Hovde, Julie A Johnson, Katelyn E Karch, Caiden J Krueger, Tayla J Lundberg, Isaac Madla Sanchez, Callie Mathiesen, Liam J Moore, Ryan J Nordberg, Keegan L Piton, Isabella M Peterson, Sage T Rozycki, Elizabeth Rutten, Isaac O Samuelson, Sydney K Sarkilahti, Kayla A Schubert, Andrew J Tinman, Paisley B Tutterrow, Nolan C Wanzek, Ashlyn M Spring, Karen K Klyczek
UW-River Falls phage hunters isolated a variety of new phages on Microbacterium foliorum, Microbacterium paraoxydans, and Arthrobacter globiformis during the Fall semester. Four phages were sequenced: Necrophoxinus (cluster ED2), Zaheer (cluster FF), Ettarad (cluster AY), and the Singleton Footloose.
Footloose was isolated on Microbacterium paraoxydans by Trey Hovde and Keegan Piton, from a flower garden just outside of the athletic center on the UW-River Falls campus. Footloose has Siphoviridae morphology with a prolate head that is 44 x 73 nm, and a 244 nm long tail. It produces large turbid plaques, and generates distinct mesas in spot tests cultured at 28oC. Its genome is 39,738 bp with 3' sticky ends. It does not share nucleotide sequence homology with any phages in the database. More than half of its genes (49/79) are orphams, most with no predictable function. The genes that do belong to phams with other phages match to interesting group of clusters infecting many other host genera. Only 11 genes are shared with other phages infecting Microbacterium hosts. The rest match phages infecting Mycobacterium, Gordonia, Arthrobacter, Rhodococcus, Corynebacterium, Streptomyces, and Propionibacterium hosts. These shared genes encode structural proteins as well as DNA metabolism and modification enzymes. The highest gene content match is with phages in cluster AY infecting Arthrobacter globiformis, 7.0%. The gene encoding the predicted major capsid protein is in the same pham as the major capsid protein of the Corynebacterium Singleton EmiRose, but EmiRose has an isometric rather than prolate head. The footloose genome contains a putative tyrosine integrase. Therefore, we predict that it is a temperate phage. We are testing whether bacteria isolated from mesas are lysogens, as determined by immunity to superinfection with Footloose, release of infectious phage, and PCR detection of phage DNA. Footloose lysogens will also be tested for immunity to infection by other Microbacterium paraoxydans phages to determine whether it exhibits heterotypic immunity that may indicate the presence of novel immunity mechanism.