Abstract Summary
Below is a summary of the abstract you submitted. Presenting author(s) is shown in bold.
If any changes need to be made, you can modify the abstract or change the authors.
You can also download a .docx version of this abstract.
If there are any problems, please email Dan at dar78@pitt.edu and he'll take care of them!
This abstract was last modified on March 10, 2021 at 12:56 p.m..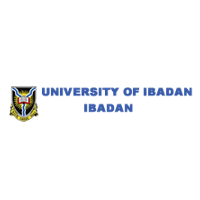 University of Ibadan
Corresponding Faculty Member: Olubusuyi Moses Adewumi, adewumi1@hotmail.com
This abstract WILL be considered for a talk.
Computational Analysis of Gordonia Bacteriophage Phishy Genome Sequence
Benjamin A Adediran, David O Adams, Abdulmujeeb D Opatola, Marvellous R Olatoye, Praise L Alabi, Williams T Owoeye, Mercy A Ojediran, Monsurat A Sulayman, Oluwasegun I Daramola, Roqeeb O Adedeji, Ayobami J Akomolafe, Temitayo O Iyede, Oluwafolajimi A Adesanya, Comfort M Omolola, Anjolaoluwa E Taiwo, Ifeoluwa E Ayodele, Tolulope J Oduselu, Muideen K Raifu, Ini Adebiyi, Veronica I Ogunleye, Temitope O Faleye, Adeleye S Bakarey, Olubusuyi M Adewumi, John I Anetor, George O Ademowo
Gordonia bacteriophage Phishy was isolated from an unenriched soil sample collected by the University of Pittsburg (https://phagesdb.org/phages/Phishy/). The bacteriophage was grown on Gordonia terrae 3612 bacterial host and sequenced via Illumina genome sequencing, which revealed an approximate shotgun coverage of 1563X. It has a genome length of 43061 base pairs and a 3' sticky overhang of 9 bases (CGCGGGGGA). Nucleotide sequence identity on NCBI BLASTn (https://blast.ncbi.nlm.nih.gov/BlastAlign.cgi) and phagesdb.org (https://phagesdb.org/blast/) revealed nucleotide similarity ranging from 77-82%, with the closest member of the cluster to Phishy being Nyceirae (KX557282), as shown on the BRIG and Phamerator maps generated. All four members of Cluster DT have an average G+C content of 67.5% and the genome length ranges from 41454-43061 base pairs. Phage Phishy is the second of the cluster DT members to be manually annotated. Auto annotation of the genome sequence was carried out on RAST server (https://rast.nmpdr.org/) and DNA Master. While RAST server predicted 61 protein-coding features, similar to Nyceira phage, DNA Master predicted 62 gene features. Manual inspection and start site refinement were carried out using information from DNA Master, Starterator index, and Phamerator. Genes 54, 55, and 62 predicted by DNA Master were deleted due to insufficient supporting information and discrepancy in start site agreement. Visual inspection and multiple sequence alignment were carried out on DNA Master and Artemis Comparison Tool respectively. Ninety-three percent of the gene features are forward-oriented genes, interspersed by 5 reverse genes within the region 29404 to 32180 base pairs. Functional assignment was done on NCBI BLASTp, HHPred (https://toolkit.tuebingen.mpg.de/tools/hhpred) and Uniprot (https://www.uniprot.org/blast/) databases. Sixty-one percent of the total manually annotated genes were assigned putative functions ranging from structural and assembly proteins such as Tape Measure Proteins, Minor Tail Proteins, Capsid Maturation Protease, HNH endonuclease, Scaffolding proteins to lytic proteins Lysin A and Lysin B.