Abstract Summary
Below is a summary of the abstract you submitted. Presenting author(s) is shown in bold.
If any changes need to be made, you can modify the abstract or change the authors.
You can also download a .docx version of this abstract.
If there are any problems, please email Dan at dar78@pitt.edu and he'll take care of them!
This abstract was last modified on April 21, 2015 at 1:13 p.m..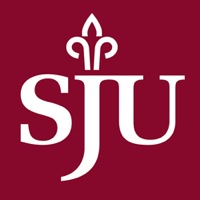 Saint Joseph's University
Corresponding Faculty Member: Julia Lee-Soety, jlee04@sju.edu
This abstract WILL be considered for a talk.
Discovering novel Arthrobacter phages
Kelly Garrigan, Thomas Buerkert, Shawn London, Asha Jacob, Abigail Sweetman, Julia Cautela, Natalie Barrett, Marisa Egan, Jacob Erb, Daniel Hagan, Megan Hartwell, Kathryn Hyduchak, Morgan Lamey, Jessica Lindemann, Tetyana Martynyuk, Francis Mele, Jennifer Menninger, Courtney Nabua, Caroline Napoli, Laurence Santiago, Jonathan Weinstein, Christina King-Smith, Julia Lee-soety
Students in the 2014-2015 Phage Safari lab isolated Arthrobacter phages from soil samples, extracted DNA from the phages, and characterized them by restriction endonuclease digest and electron microscopy. The genomes of three phages - Brent, Wilde, and Tank - were sequenced. Phages Wilde and Tank have the siphoviridae morphologies; both have long non-contractile tails. Phage Brent has a relatively short tail and resembles a myoviridae. All three were lytic phages since they produce clear plaques; plaques produced by Wilde and Tank were much smaller than those by Brent. Sequence analyses revealed that Brent (49,879 bp long and isolated from Broomall, PA) is similar to phage Jawnski, isolated near the University of Pittsburgh in 2012 and vB_ArtM-ArV1 from Lithuania. Phage Wilde (68,203 bp) isolated from Montclair, PA and Tank (67,592 bp) from the Saint Joseph's University campus were highly similar and represent a novel cluster of all Arthrobacter phages discovered thus far. We have found many common features shared between Wilde and Tank. For example, they both have a frameshift mutation in the same gene features. Despite being unique phages with very little known about Arthrobacter phages, we have been able to identify some gene features that encode structural proteins such as the tape measure and tail sheath proteins, common in a wide variety of phages. Since phages are viruses that infect bacteria, learning about them will shed light on viral strategies and new bactericidal therapeutics as well as further the understanding of evolution and biodiversity.