Abstract Summary
Below is a summary of the abstract you submitted. Presenting author(s) is shown in bold.
If any changes need to be made, you can modify the abstract or change the authors.
You can also download a .docx version of this abstract.
If there are any problems, please email Dan at dar78@pitt.edu and he'll take care of them!
This abstract was last modified on April 24, 2015 at 1:11 p.m..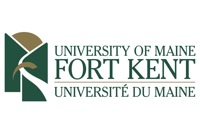 University of Maine, Fort Kent
Corresponding Faculty Member: Peter Nelson, peter.nelson@maine.edu
This abstract WILL be considered for a talk.
Annotation of PeterPeter, a Cluster A Phage
Zach Beal, Jeremy Bishop, Isaac Alexander Caballero, Kaleigh Carroll, Bryce Carter, Colby Drexel-Harmon, Corey Henderson, Kate LaPlante, Jessica Laytart, Monique Mills, Jessica Walker, Shallee Page, Peter R Nelson
Students at the University of Maine-Fort Kent isolated and purified a novel organism, Mycobacteriophage PeterPeter, from a soil sample taken outside a University residence hall next to a dumpster. Students then analyzed PeterPeter's 51,366 bp genome. PeterPeter's genome has a GC content 63.9% and begins with a reverse gene. This is uncommon, with only 30% of A4 phages having this as a start. PeterPeter is a member of the largest cluster and the second largest subcluster of the A phages (subcluster A4).