Abstract Summary
Below is a summary of the abstract you submitted. Presenting author(s) is shown in bold.
If any changes need to be made, you can modify the abstract or change the authors.
You can also download a .docx version of this abstract.
If there are any problems, please email Dan at dar78@pitt.edu and he'll take care of them!
This abstract was last modified on March 13, 2021 at 5:34 p.m..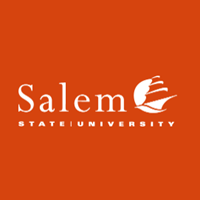 Salem State University
Corresponding Faculty Member: Amy Sprenkle, asprenkle@salemstate.edu
This abstract will NOT be considered for a talk.
Discovery and Annotation of Microbacterium foliorum phage Juicer and Gordonia rubripertincta phage GiKK.
Brahim Azeni, Merry Bilbo, Robyn Cashins, Cristina Gonzales, Nick Migneault, Mariah Panza, Serjio Trevino
Salem State was fortunate to be able to run the Phage Discovery semester of SEA-PHAGES in person in the Fall of 2020 under COVID-19 compliant protocols. Two actinobacterial hosts were used; Microbacterium foliorum and Gordonia rubripertincta. Student enriched soil samples yielded a number of phages on both hosts. We were able to amplify and purify two unique phages on each host, and finally send both DNA samples for full genome sequencing at the University of Pittsburgh. Microbacterium phage Juicer is a lytic siphoviridae in cluster EA6 at 41099 base pairs in length and displays typical genome organization. Genome annotation is accomplished by comparison to several close relatives. Gordonia phage GiKK is a lytic siphoviridae in cluster CT at 47537 base pairs and also has typical synteny and close relatives to compare for annotation during the Bioinformatics semester of SEA-PHAGES at Salem State University.