Abstract Summary
Below is a summary of the abstract you submitted. Presenting author(s) is shown in bold.
If any changes need to be made, you can modify the abstract or change the authors.
You can also download a .docx version of this abstract.
If there are any problems, please email Dan at dar78@pitt.edu and he'll take care of them!
This abstract was last modified on March 11, 2021 at 7:15 p.m..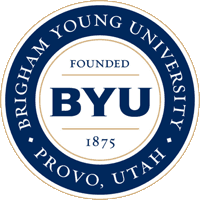 Brigham Young University
Corresponding Faculty Member: Julianne Grose, julianne_grose@byu.edu
This abstract WILL be considered for a talk.
Isolation and Basic Sequence Analysis of Gordonia rubripertincta Phage AJGECKO
Jacob Andrew, Madilyn Brandt, Jerem Dean, Amber Gurecki, Corden Heaps, Amy Hernandez, Carter Jones, Isabel Marsden, Hayden Ayers, Emilee Carr, Samuel Flor, Evan Harris, Coby Soule
Mycobacterium tuberculosis resistance is a growing problem and pressing concern in the health and scientific communities. We believed testing the local sewage would reveal novel bacteriophages that may be more medically relevant for exploring both the evolution of pathogenic strains as well as potential candidates for phage therapy. Our goal was to isolate bacteriophages that infect mycobacterium tuberculosis or its close relatives, such as Gordonia rubripertincta from raw sewage. We were able to isolate a phage for Gordonia rubripertincta, named AJGECKO, through a sample of raw sewage. After purification through streaking, we created a high titer lysate from which the phage DNA was isolated. This isolated DNA was then sequenced to analyze the genes. Following annotation of the DNA, preliminary results suggest this phage is extremely novel and uncharacterized. This discovery will add to the growing library of phage knowledge and aid in the understanding of proteins and their function. In addition, with the rise of antibiotic resistant bacteria, phage therapy has been proposed as a possible solution to combat this issue. Further characterization of AJGECKO could be beneficial in determining whether it could be useful in the development of phage therapy or in research applications.