Abstract Summary
Below is a summary of the abstract you submitted. Presenting author(s) is shown in bold.
If any changes need to be made, you can modify the abstract or change the authors.
You can also download a .docx version of this abstract.
If there are any problems, please email Dan at dar78@pitt.edu and he'll take care of them!
This abstract was last modified on April 21, 2015 at 9:35 a.m..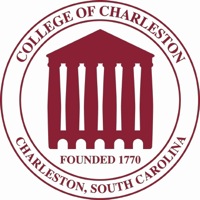 College of Charleston
Corresponding Faculty Member: Chris Korey, koreyc@cofc.edu
This abstract WILL be considered for a talk.
Mycobacteriophage Pipsqueaks: The Complete Genome Annotation of a New Cluster N Phage
Victoria Edmund, Heba Abdin, Brianna Harmon, J'Neice Payne, Brandi Bell, Samaria Boyd, Samantha Bridges, Maya Dilligard, Taylor Gibson, TaMia Morris, Cherie Pitts, James Solomon, Christopher A Korey
The HHMI SEA-PHAGES program at the College of Charleston is run with under-represented minority first-year students in a collaboration between the First Year Experience and the South Carolina Alliance for Minority Participation (SCAMP). In the fall semester, students isolated six novel bacteriophage viruses from soil samples using a variety of laboratory tools and techniques. The bacteriophage Pipsqueaks was selected from the six phage identified in the first semester to be sequenced at the University of Pittsburgh. In the spring semester, students in the First Year Experience Research Course explored basic annotation and bioinformatics. Pipsqueaks' genome sequence was annotated from the 5' to 3' end using the DNA Master Genome Annotation Software. We identified the open reading frames based on the predicted coding potential using the annotation algorithm programs Glimmer and Gene Mark. Pipsqueaks is likely a temperate phage given the presence of an integrase and a putative repressor gene. We also found that it is 99% identical to Carcharodon, which was isolated in Jacksonville, Alabama in 2013. Here we present the initial data from the annotation of this new cluster N phage.